Attic Insulation & Restoration
Critter Control® of Jacksonville Attic Insulation & Restoration
It's a well-known fact that most wildlife nuisances make their way inside of attics and shred the insulation to form their nests. Home insulation can cost thousands of dollars to replace or repair, and damaged insulation can increase your energy bill. Critter Control of Jacksonville believes in total solutions to our customer's pest and wildlife problems – including complete attic insulation repair and restoration after a household pest has incurred damages. We're happy to oblige our customer's wishes regarding their home repairs, and we have extensive pest control knowledge that renders us capable of handling even the worst pest damages.
Services We Offer
Our wildlife experts are trained to handle large-scale messes caused by rodents, raccoons, opossums, and more. We use the proper dress and equipment to handle biohazard messes – such as urine, droppings, or dead animal carcasses – and use aeration methods and safe deodorizing techniques to eliminate residual pest odors.
After cleaning and sanitizing your home, we will complete any repairs needed to your attic, including adding new insulation and patching holes created by pests. We understand which materials are impervious to the gnawing teeth of rats, mice, and squirrels, and perform hole reparation in a manner sure to last. Not only do we repair insulation and holes, but we also replace any building materials that may have suffered irrevocable damage or that pose a threat to the foundation of your home.
Our expert technicians will use innovative search methods to discover even minuscule cracks or holes in your home and will seal them completely. This is our way of ensuring your home will never again be invaded by pests searching for a nesting ground. Preventing pests' entry is the most important step in the process of becoming pest-free.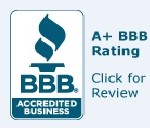 We provide exterior home cleaning and damage repairs, such as cleaning destructive pigeon droppings from paint or repairing holes chewed in eaves and awnings. Our team appreciates a clean slate as much as you do – we guarantee you'll be able to forget your pest problem ever happened.
Critter Control® of Jacksonville is the one solution that can resolve your animal control problem and fix your attic insulation damage, saving you time and money. Contact us for your attic insulation and restoration needs at 904-221-8633.